Jackie Brooker founded Dakota Blue in 2014. Her mission is to enable small and medium sized businesses to achieve their business plans by unlocking the potential of their leaders and employees. Jackie and her dedicated team have made a significant difference to many companies over the past 8 years through delivering high quality outsourced HR and Training services to small and medium sized ambitious companies in Kent and London.
Jackie Brooker - Managing Director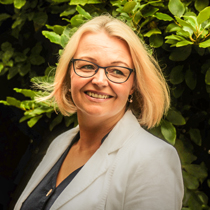 With over 20 years of HR and Training experience working for some of the worlds' leading organisations in their field, Jackie is a highly professional and experienced HR director. She has a BSc Hons in Human Psychology, Diploma in Personnel Management and MSc in International HR Management. She is an Executive Leadership Coach, Management Skills Trainer and Mentor working with leaders and managers to help them grow and develop personally and professionally. Jackie is also a trained Conflict Management Coach. Find out more
---
Joanna Konstantinidou - Consultant HR Director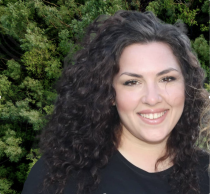 Joanna is a forward-thinking, fully qualified Employment Lawyer with over a decade's experience of working in HR at an international level across a wide variety of industries including media, food manufacturing, hospitality, and retail. Joanna is a strategic thinker with strong commercial acumen and has solid generalist experience in employee relations, strategic and workforce planning, employer branding, performance management, engagement strategies, recruitment, succession planning, and process optimisation. Find out more
---
Roz Chown - Consultant HR Director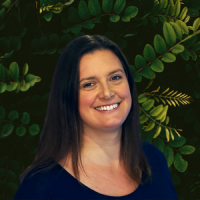 Roz is an experienced Human Resources professional with 25 years' experience within the travel, publishing and communications sectors. Roz is an experienced consultant HR Director with a passion for working closely with business leaders to ensure the security and growth of their business. Roz has spent a lot of her career developing policies and procedures, ensuring best practice and legal compliance and has extensive experience in complex HR Project management, dealing with challenging employee relations issues, organisational change, recruitment and employee engagement. Find out more
---
Kim Smart - Consultant HR Director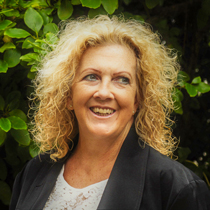 With over 25 years of experience in HR management, Kim is a highly regarded HR leader and has worked in senior management for global organisations. She has specialised in employment law, global compensation, benefits and managing mobility. Kim is hugely passionate about HR, focuses on practical actions to deliver results and works tirelessly for clients to help them achieve their goals. Find out more
---
Sara Nash - Executive Assistant
Having started her career at Price Waterhouse Coopers, Sara has over 20 years experience of working as an Executive Assistant in addition to over 10 years experience of working with Quickbooks, Xero, Sage and Clearbooks. She is highly proficient with both bookkeeping tasks and payroll management. Sara keeps the Dakota Blue team in check (especially Jackie!) as well as supporting with diary management, invoicing, bookkeeping, inquiries and contract management, minute taking for clients, marketing and anything else the team think it would be great to get her involved in!! Find out more.
---
Dakota Blue Consulting also work with a select number of trusted associates within HR, Training and broader business functions (e.g. Marketing, IT, H&S, Finance) to ensure our clients get the same standards of services that we demand of ourselves and our own suppliers.