Dakota Blue News
Our latest news
October 2018
Dakota Blue's first business breakfast club
Yesterday we launched our first business breakfast club. It was a great success with a full house of over 20 Business Leaders and HR professionals attending. The mix of the group led to great discussions and debates about how to attract and retain the best talent in Kent. To find out more about the topics that we covered, click here.

Thank you to Kent CIPD for sponsoring our first ever event.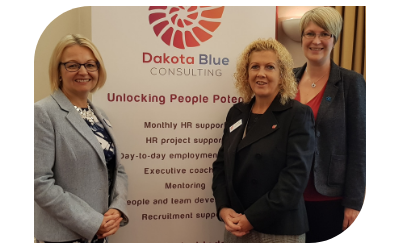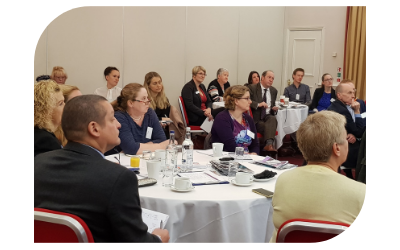 Our next event will be on 22nd January 2019. 
---
 October 2018
Out and about!  When Kim and Louize met Jack Green on World Mental Health Day 2018

In light of it being World Mental Health Day 2018, Louize and Kim attended the FSB's Mental Health in the Workplace conference today to update their knowledge on support that is available for employers and individuals.

Of particular interest was the new website recently launched by MIND (a mental health charity) and Prince William which brings together lots of resources and toolkits to help manage mental health at work which you can check out here.

They heard from lots of inspirational speakers, with the highlight listening to and meeting Jack Green, British Athlete, Team GB. 

At Dakota Blue we are passionate about helping employers look after the mental wellbeing of their employees and recently wrote a blog on Mental health and wellbeing in the workplace. If you would like to know more about what we do and how we can help in this area, get in touch with Louize or Kim now for a free discussion.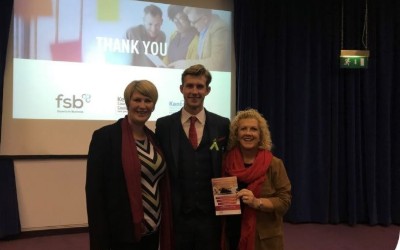 ---
October 2018
In the press!
We feature in the October/November edition of The Village Directory. Our Managing Director, Jackie Brooker, gives her top 3 tips for employing new staff.